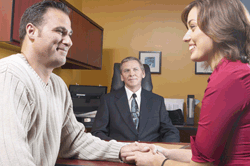 Who We Serve
We serve individuals, families, businesses with up to about 25 employees and small not-for-profit organizations. While most of our clients are from the Madison, Wisconsin area, we have clients from as far away as the states of California and Florida.

Whether you are an individual or a small business owner, some times taxes and small business finances can be confusing, intimidating, frustrating and stressful. Our approach is to make life easier for you and to help you understand your financial matters better. From an informative face-to-face conversation to a website loaded with resources, we are here to help you make wise financial decisions.
Industries
While we serve businesses from a broad range of industries, we specialize in service industries, construction and trades, auto repair, small restaurants and food carts, small retail establishments, rental real estate, trusts and non-profits.
Making Numbers Simple
For your convenience we leverage technology to help you save time and money. We understand your time is precious. If you prefer, it may not be necessary for you to stop at our office for most services we provide. Whether you are in town, across town or across the country, we can meet your needs.
Not Making You Simply a Number
We are a small firm that is big on relationships and personalized service. Some of our clients have become some of our best friends. Our clients know they can count on us to respond quickly to their questions and concerns. We are available to serve our clients all year long.
Some of our business clients almost consider us part of their management team. Their success is our success.